Login
Log in if you have an account
Register
By creating an account with our store, you will be able to move through the checkout process faster, store multiple addresses, view and track your orders in your account, and more.
Create an account

SERVICE
Our Repair Shop serves all types of riders and all types of bikes, with expert mechanics who understand the need for your ride to be smooth and reliable. We'll help you make smart repair choices and select replacement parts to make your bike last, telling you what needs to be done right away, what can wait a little while, and what might make your bike feel or look a whole lot better. Visit us seven days a week for anything you need.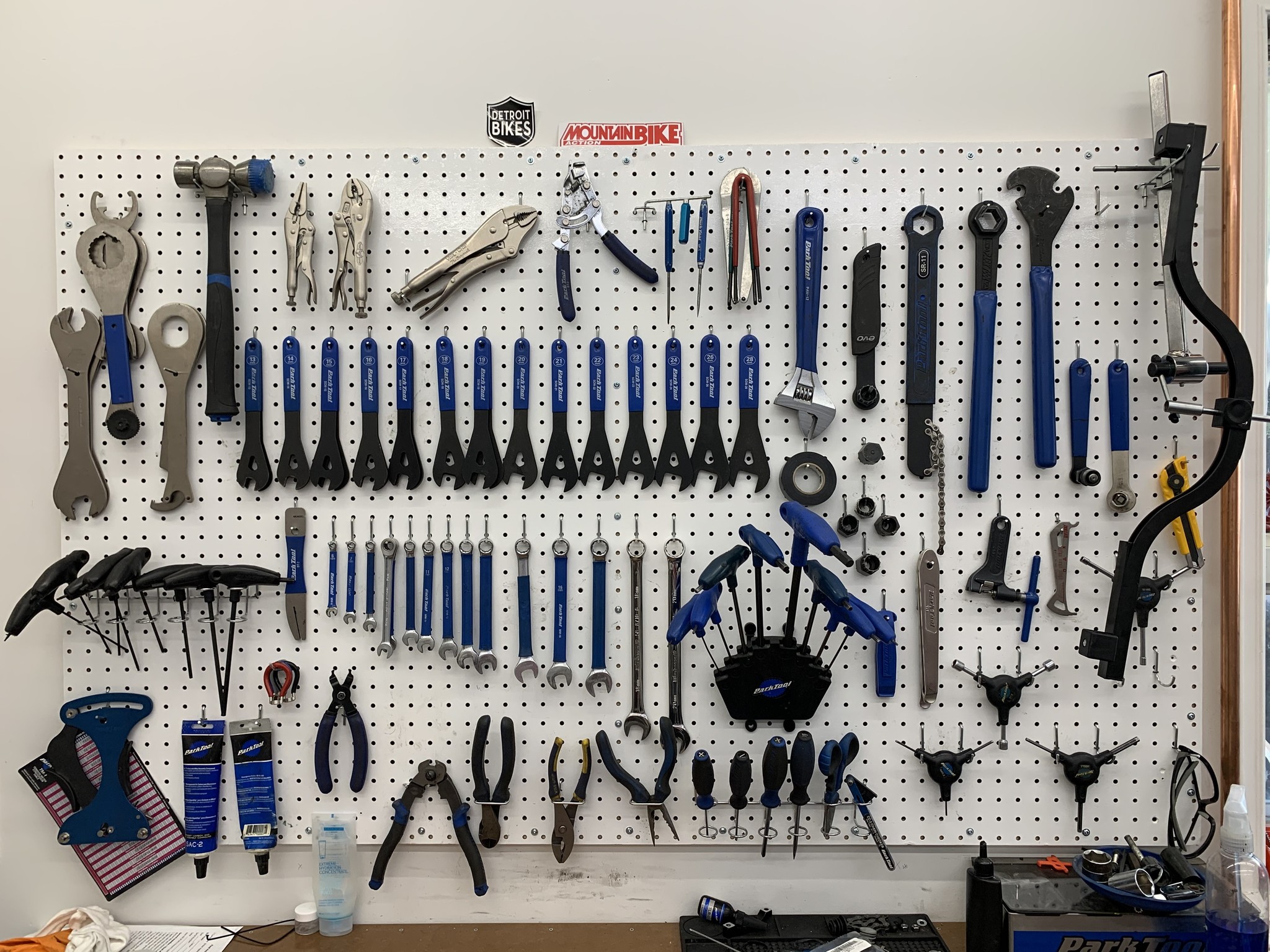 Fix has adopted an à-la-carte approach to service pricing which has proven to be effective and cost efficient for our customers. Whether you come in for an annual maintenance visit or due to a specific mechanical issue, our team will do a full assessment to provide you with a recommended course of action. Getting you riding and properly maintaining your bike is our goal, so once the work is approved, we will complete it in a timely fashion. Our hourly labour rate is $90* and our itemized price list for common services can be found below:
Service Menu

(prices for labour only; select services listed; for our price on other specific services please e-mail or give us a call)

Flat Repair
$20
Tire Change
$15
Brake Adjustment
$10 - $25
Derailleur Adjustment
$10 - $25
Wheel True
$15 - $35
Spoke Replacement (up to 3 spokes, includes wheel true)
$55
Small Accessory Installation
$5 - $10
Drivetrain, Wheel and Frame Cleaning
$10-65*
We recommend booking an appointment for service, though we do reserve a few daily spots for "pit-stop" service and repairs, such as flats, brake adjustments and other "emergency" repairs that you need to keep you riding. To book an appointment for service click here.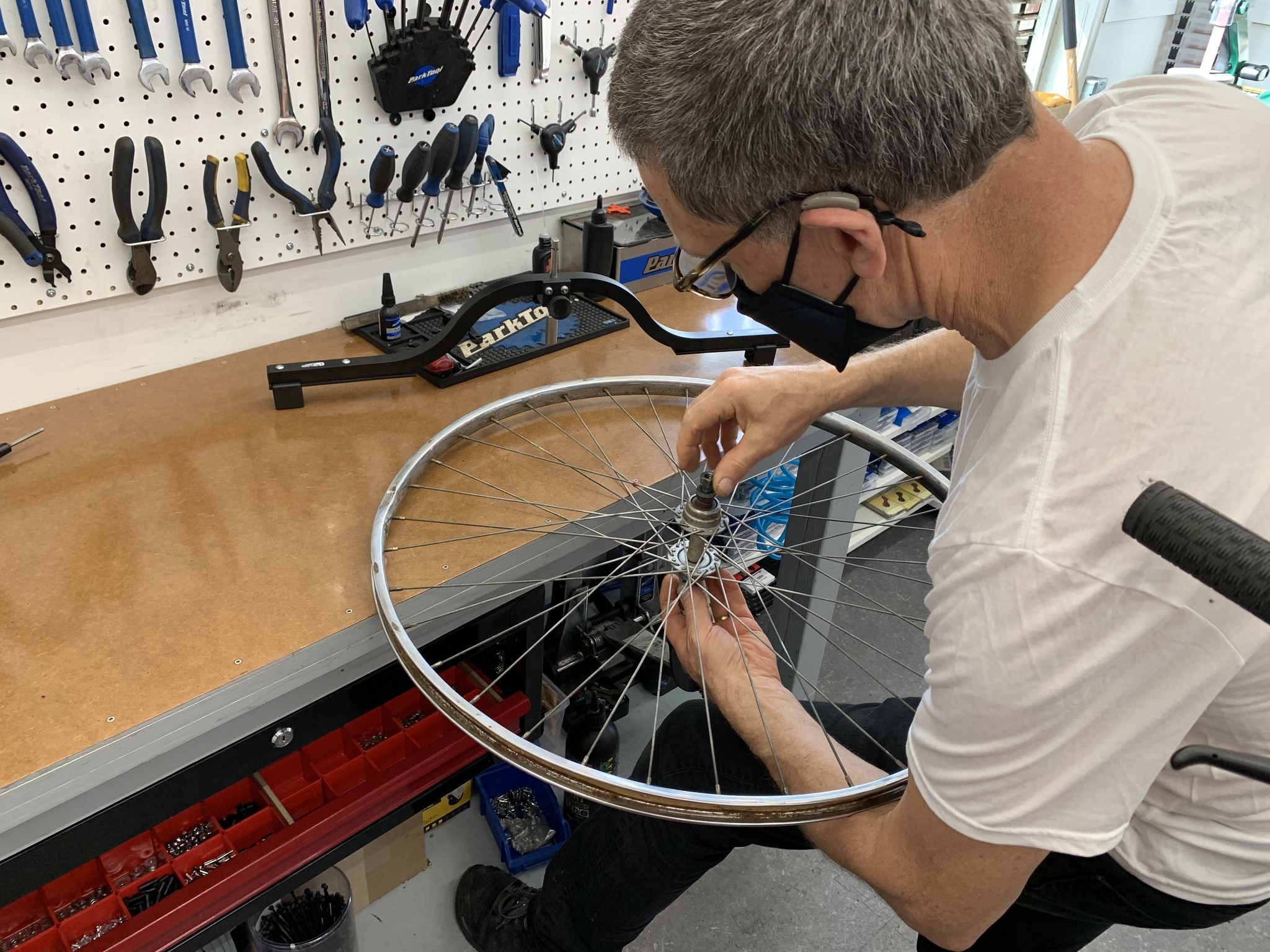 *We reserve the right to charge our hourly rate of $90 to clean greasy, muddy, contaminated or otherwise dirty bikes. Cleaning of components is necessary before tuning can be performed. 
BIKES
Whether you need to get from A to B on a city bike, commute to work on a hybrid, or hit the trails for a weekend adventure on a gravel rig, we've got the bike for you. Our service team is available seven days a week to make sure your ride stays in top shape, and to keep you pedaling safely. We're passionate about bikes and customer care, so you can rest assured you're always in good hands.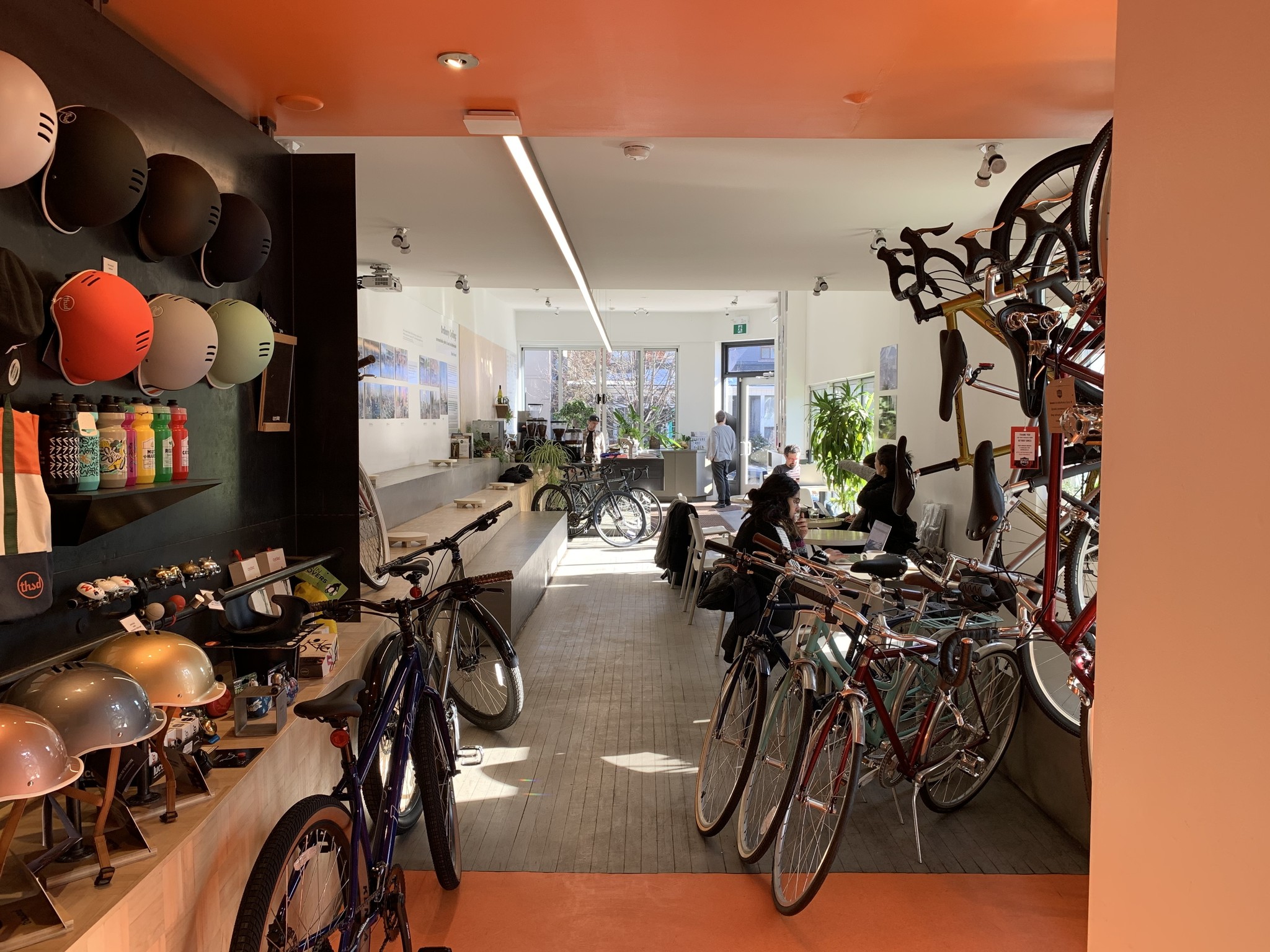 It means a great deal to us to offer a wide selection of the smart and well-designed bikes from Vancouver-based Brodie Bicycles. This 100% Canadian company builds an array of quality-constructed models - flat bar (aka commuter/hybrid), drop bar/gravel and mountain bikes - for transportation, adventure, fitness and fun. 
Another exceptional Canadian brand that we recently introduced is Garneau, a Quebec company that encourages healthy, happy lives with products that have cross-functionality and multi-use applications. Garneau bikes and accessories are designed to ensure fit, durability, performance and comfort across their production techniques, choice of materials and special features. 
We're also thrilled to bring a wonderful North American-made line to Toronto from nearby Michigan. Detroit Bikes uses American Steel to build their frames, producing tough, no-nonsense everyday bikes for getting around town. They're solid, they look great, and you'll feel good knowing your bike was handmade just a few hundred kilometres down the road.
Speaking of American rides, State Bicycle Co. out of Arizona makes city bikes, performance focused fixed-gears, aluminum track style bikes and geared bikes including off-road options. With high quality parts and accessories made in-house, State produces totally affordable bicycles that real cyclists can get behind. 
In addition to these fantastic brands and their stock models, we offer custom builds for riders who want something uniquely suited to their needs. Working within your budget, we collaborate with you to combine a frame, components and accessories, creating the perfect ride just for you.  
ACCESSORIES
At Fix, we know your bike itself is just one part of your cycling experience. There's a whole world of other integrative products to make cycling easier, safer and more stylish. Our Bike Shop features a rotating roster of fun, chic and innovative accessories that help to improve your ride in every way. Follow us on Instagram for new products and seasonal sales, and take your kit to the next level.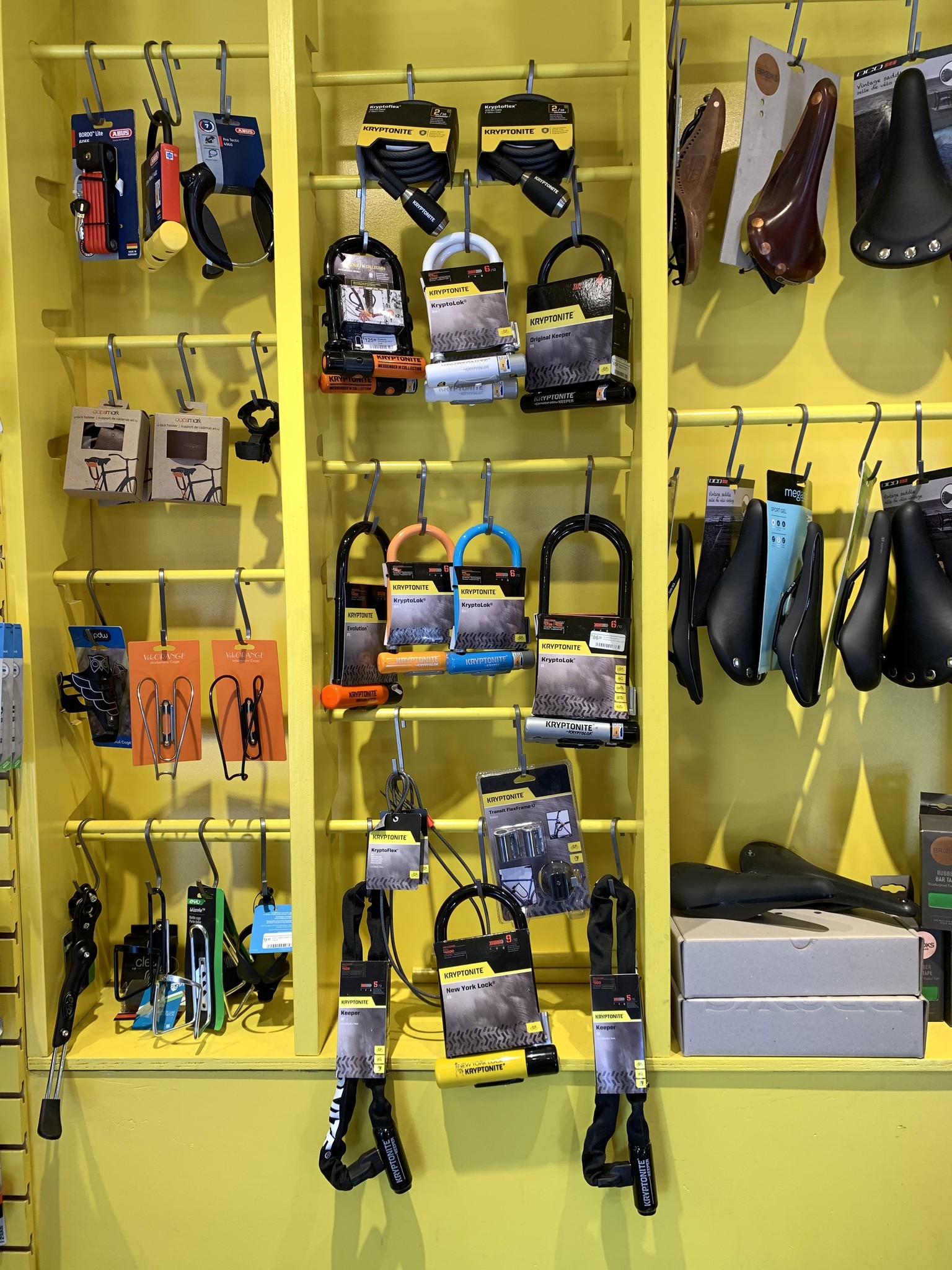 BIKE FITTING
One value-added service we offer is Bike Fitting, with a personalized alignment consultation that's beneficial to anyone who cycles. Bike Fitting is the process of creating a relationship between a cyclist and their bike to optimize comfort, performance and efficiency, and to help prevent injuries. Contact us by phone or e-mail (416-546-4349 [email protected]) to learn more or to book a session.