Login
Log in if you have an account
Register
By creating an account with our store, you will be able to move through the checkout process faster, store multiple addresses, view and track your orders in your account, and more.
Create an account
Book Service
Thank you for choosing Fix to work on your bike.

This is how it works:
You book an appointment for a day and time that is convenient to visit our shop*.

You drop off your bike at your appointment time, and you discuss any specific issues or requests with our intake staff so that we can make notes on the work order before we complete an assessment.

We complete a full assessment of your bike and e-mail you an estimate soon after (within 24 hours, typically).

You review the e-mailed estimate, reply or call us with any questions or revisions you'd like to make, and approve the estimate.

Once approved, your bike is put in the queue for our mechanics to complete the approved work order.

Once the work is completed, we e-mail you to let you know that your bike is ready for pick-up.

You pick up your bike within 3 days of receiving that e-mail and pay for the work order at pick-up. After 3 days, we will send you a reminder e-mail noting the storage fee that will be assessed. (As a small shop, with limited storage space, we cannot store your bike without charge beyond a reasonable amount of time.)

You ride off into the sunset and love riding your bike! :-)
CURRENT TURN-AROUND TIME ONCE A WORK ORDER IS APPROVED IS: 1-2 (BUSINESS) DAYS**
* Our service writers (who prepare estimates) work Monday to Friday. If you need to drop off your bike on the weekend, please book a Monday appointment and leave a note that you will drop off your bike on the previous Saturday or Sunday. We'll follow up with the estimate on Monday.
** Although we are open for shopping 7 days a week, our full service workshop is only running Monday-Friday. Weekend service is reserved for walk-in emergency repairs, flat fixes and accessory installations. Furthermore, please note that this turnaround time is subject to change.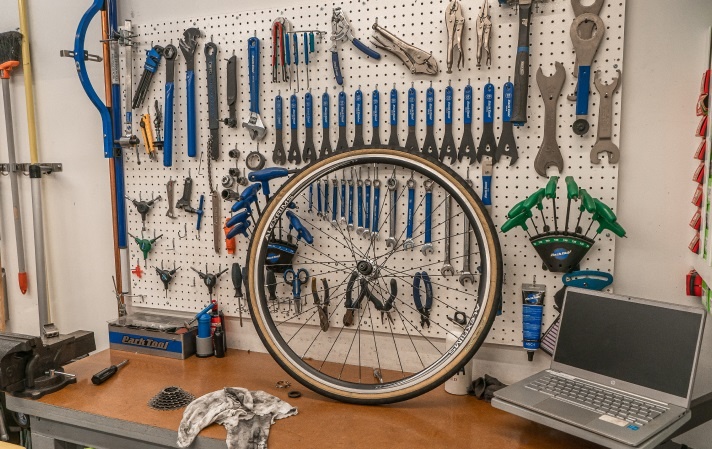 SERVICE
Our Repair Shop serves all types of riders and all types of bikes, with expert mechanics who understand the need for your ride to be smooth and reliable. We'll help you make smart repair choices and select replacement parts to make your bike last, telling you what needs to be done right away, what can wait a little while, and what might make your bike feel or look a whole lot better. Visit us seven days a week for anything you need.
Fix has adopted an à-la- carte approach to service pricing which has proven to be effective and cost efficient for our customers. Whether you come in for an annual maintenance visit or due to a specific mechanical issue, our team will do a full assessment to provide you with a recommended course of action. Getting you riding and properly maintaining your bike is our goal, so once the work is approved, we will complete it in a timely fashion. Our hourly labour rate is $100* and our itemized price list for common services can be found below:
Service Menu
(prices for labour only; select services listed; for our price on other specific services please e-mail or give us a call)
Brake Adjustment $10 - $25
Derailleur Adjustment $10 - $25
Spoke Replacement (up to 3 spokes, includes wheel true) $55
Small Accessory Installation $5 - $10
Drivetrain, Wheel and Frame Cleaning $10-65*
We recommend booking an appointment for service, though we do reserve a few daily spots for "pit-stop" service and repairs, such as flats, brake adjustments and other "emergency" repairs that you need to keep you riding.
*We reserve the right to charge our hourly rate of $100 to clean greasy, muddy, contaminated or otherwise dirty bikes. Cleaning of components is necessary before tuning can be performed.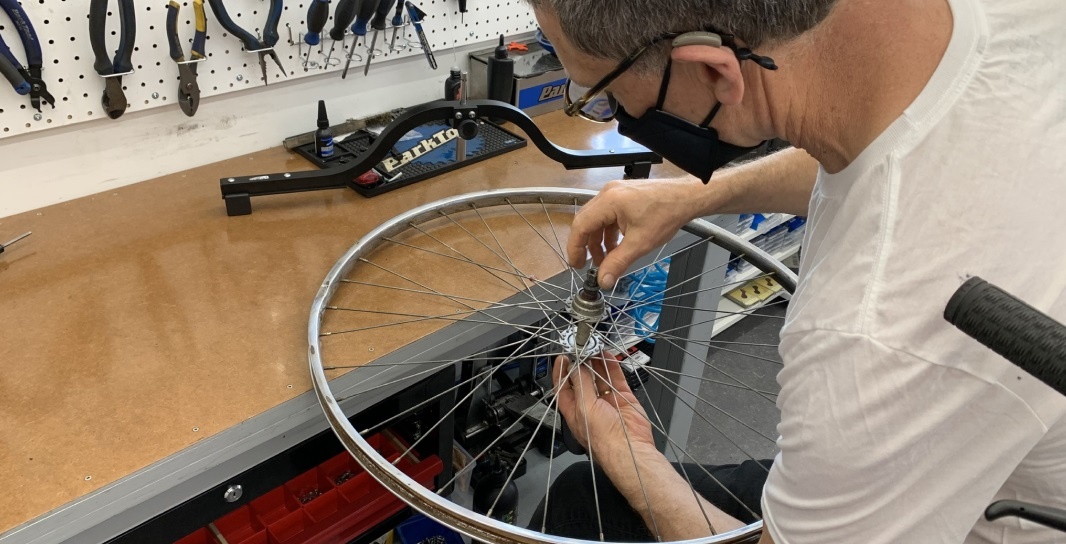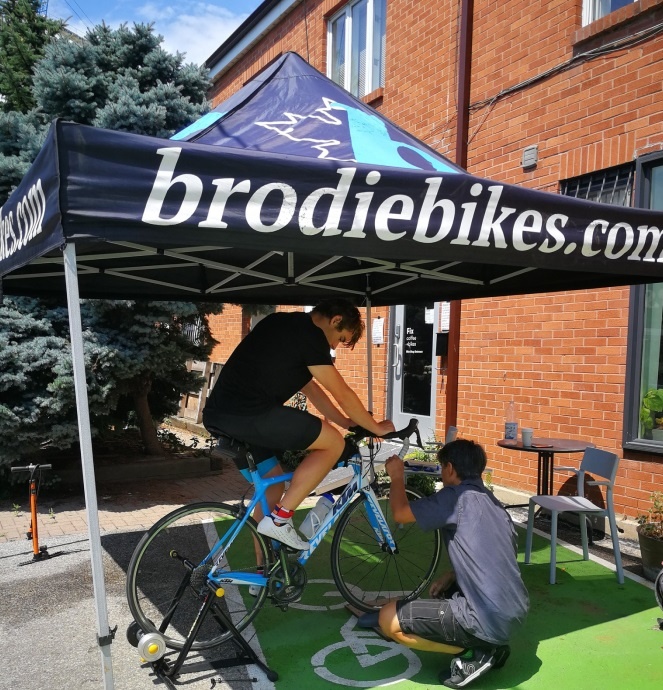 Bike Fitting
One value-added service we offer is Bike Fitting, with a personalized alignment consultation that's beneficial to anyone who cycles. Bike Fitting is the process of creating a relationship between a cyclist and their bike to optimize comfort, performance and efficiency, and to help prevent injuries. Contact us by phone or e-mail (416-546-4349 [email protected]) to learn more or to book a session.